Looking for an evening of family fun? Check out our Family Fun Pack suggestions!
This FFP was created by Miss Charity.
Movies
A Bug's Life JF-DVD Bug's
Magic School Bus: Bugs, Bugs, Bugs! JF-DVD Magic Bugs
Miss Spider's Sunny Patch Kids: Bug-a-Boo Day Play JF-DVD Bug
Miss Spider's Sunny Patch Kids: Happy Heartwood Day JF-DVD Happy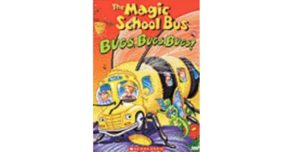 Books
Bizarre Bugs by Doug, Wechsler JNF 595.7 Wechsler
Bugs by David Greenber E Greenberg
Bugs: Poems About Creeping Things by David L. Harrison E Harrison
Bugs A to Z by Terri DeGezelle ENF 595.7 DeGezelle
Bugs, Bugs, Bugs!: 21 Songs and over 250 Activities for Young Children by Pamela Byrne Schiller (Adult Non-Fiction) 372.21 Schiller
Bugs Rule by Kathryn Stevens JNF 595.7 Stevens
More Bugs? Less Bugs? by Don L. Curry ENF 513.2 Curry
Pet Bugs: A Kid's Guide to Catching a Keeping Touchable Insects by Sally Stenhouse Kneidel JNF 638 Kneidel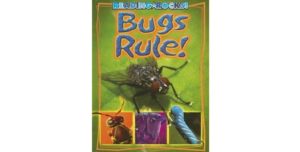 Crafts
Create a Beetle Baby
Make Bug Plant Stakes
Bugs and Insects Themed Art
Recipes
Make a Bug: let you children create bugs out of cherry tomatoes, pretzel sticks, raisins, and ranch dressing.
Ants in Your Pants: cut bread in the shape of pants. Spread peanut butter or cheese on the "pants" then sprinkle raisins on top.
Other
Go outside and look for insects!