This would be a great Family Fun Pack for the 4th of July!
Looking for an evening of family fun? Check out our Family Fun Pack suggestions!
This FFP was created by Miss Charity.
Movies
First Dog JF-DVD First
Air Force One NF-DVD 387.742 Air
The Presidents NF-DVD 973 Presidents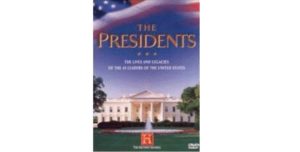 Books
So You Want to Be President by Judith St. George E St. George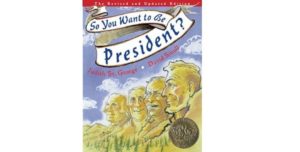 Lincoln Tells a Joke: How Laughter Saved the President (and the Country) by Kathleen Krull and Paul Brewer E Krull
Duck for President by Doreen Cronin E Cronin
 The Presidents by Kenneth C. Davis JNF 973 Davis
Presidents: A Biographical Dictionary by Neil A. Hamilton 973 Hamilton
Presidents at Play by George Sullivan JNF 973 SUL
The Encyclopedia of Presidents Biography Series JNF 92 [President's surname]
Crafts
 Abraham Lincoln Paper Tube Craft
Make Your Own Parchment (Declaration of Independence)
Games
Enhance the President Word Search by learning one fact about each President as you find his name!
Recipes
Make some of the former Presidents' favorite snacks:
President Reagan's Favorite Mac & Cheese
President Clinton's Tuna Salad Recipe
President Eisenhower's Vegetable Soup Recipe
Other
Have fun with it…make is a history adventure!!