Looking for an evening of family fun? Check out our Family Fun Pack suggestions!
This FFP was created by Miss Charity.
Movies
Big Sister Dora JF-DVD Dora Big
Hey What About Me NF-DVD 306.875 Hey
Books
Angelina's Baby Sister by Katharine Holabird E Holabird
The New Baby by Mercer Mayer E Mayer
The New Baby by Mary Packard E Packard
The New Baby by Kate Petty ENF 649 Petty
A New Brother or Sister by Charlotte Guillain ENF 306.875 Guillain
New Brothers and Sisters by Elizabeth Raum ENF 306.875 Raum
The Night Before the New Baby by Natasha Wing E Wing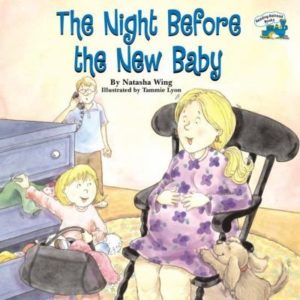 Games or Crafts
As a family, make a Baby Mobile for the new baby!
Decorate the nursery together.
Ask the older siblings to help scrapbook a few new baby pages.
Recipe
Prepare a "Welcome Baby" dinner of green bean bundles, baby carrots, 2am feeding snack bars, and Special Delivery Chicken.
Other