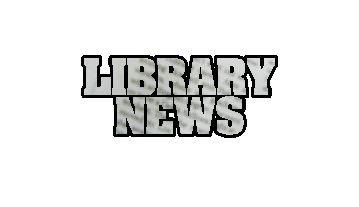 DVD CLEANING
Scratches on DVDs cause skips, stoppages, or make it difficult to play the DVD.  It had become almost impossible to enjoy our DVDs due to scratches received when the DVD was checked out.  In an effort to eliminate this problem for our patrons, we have cleaned ALL our DVDs since the first of the year.  (Our machine has cleaned DVDs all day, every day, for almost two months!)  The cost of cleaning supplies and man hours involved has been tremendous.  To help with the cost of cleaning, beginning April 1, 2013, we will charge $1.00 for every DVD that is returned with scratches.  If you have any questions about cleaning your player, contact Eunice or Stacey at the library.  Thank you!
PHOTOGRAPHY EXHIBIT
The photography exhibit will begin on Monday April 1.  You may bring your photos to the library the week before the exhibit begins.  We will set up the display on Thursday and Friday, March 28 and 29.  You may register your photographs using a form located at https://www.stevenscountylibrary.com/news-events/2013-photography-exhibit/.
2013 SUMMER READING T-SHIRT DESIGN CONTEST
Pick your favorite Summer Reading T-Shirt Design.  The winning design will be printed on hundreds of 2013 Summer Reading T-shirts!  See all the designs and vote for your choice here:  https://www.stevenscountylibrary.com/news-events/reading-programs/2013-summer-reading-t-shirt-contest-vote

BOOKS FOR BABIES
Welcome your baby to the wonderful world of reading!  The Stevens County Library offers a special program expressly designed for the youngest members of the community and their families. Parents of newborns living in Stevens County are invited to pick up a "Books for Babies" kit at the library.  The kit includes freebies and information on materials and services the library offers.
1000 BOOKS BEFORE KINDERGARTEN
Register your child for 1,000 Books Before Kindergarten. When you register, you will receive a reading log bookmark to record the first 100 books your child experiences.
After you and your child record 100 books on your reading log bookmark, return the bookmark to the library. For every 100 books your child experiences, he/she will add his/her name to our 1,000 Books Before Kindergarten progress chart! Upon the completion of every 100 books, you will receive a new reading log bookmark.
Upon reaching 1,000 books, your child will receive a certificate of completion and a small gift.  Any child that has not yet enrolled in Kindergarten is eligible for this program.  Count any books that are read to your child, no matter who reads the books: brother, sister, babysitter, or even a librarian at Circle Time!