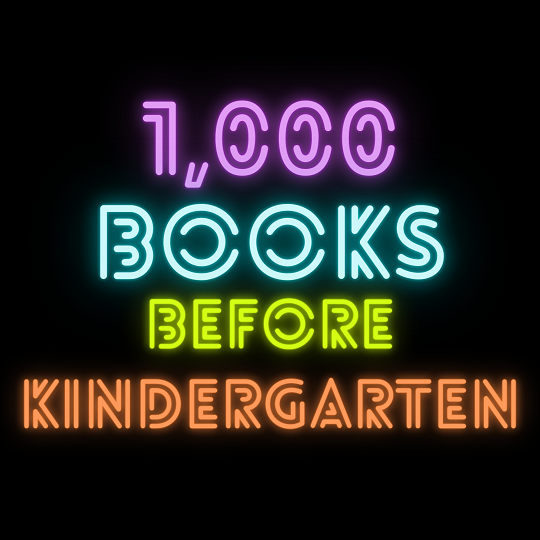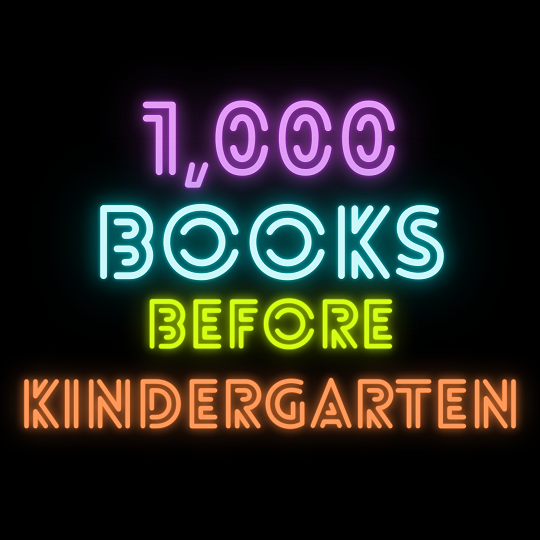 View our photo gallery on Facebook!
You are your child's first and most important teacher! Enjoy books together while your child develops skills that will prepare him/her to lean to read independently.
Register your child for 1,000 Books Before Kindergarten. When you register in person, you will receive a reading log bookmark to record the first 100 books your child experiences.
After you and your child record 100 books on your reading log bookmark, return the bookmark to the library. For every 100 books your child experiences, he/she will add his/her name to our 1,000 Books Before Kindergarten progress chart! Upon the completion of every 100 books, you will receive a new reading log bookmark.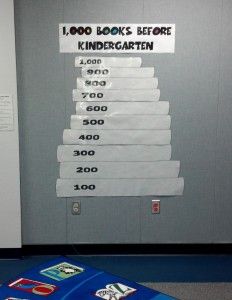 Upon reaching 1,000 books, your child will receive a certificate of completion and a small gift.
Any child that has not yet enrolled in Kindergarten is eligible for this program.
Count any books that are read to your child, no matter who reads the books: brother, sister, babysitter, or even a librarian at Circle Time!
Incorporate the 6 by 6 Ready to Read: Six Skills by Six Years program into your reading routine.
Have Fun with Books: Share the joy of reading with your child!
Notice Print All Around You: Point out different words on sighs. Let your child handle books and help you turn pages.
Talk, Talk, Talk: Use lots of language with young children, even when they don't understand.
Look for Letters Everywhere: Children need to recognize that letters are different from each other, with different shapes, names and sounds.
Tell Stories About Everything: Understanding the sequence of events in a story will help children's comprehension.
Take Time to Rhyme, Sing & Play Word Games: Songs and rhymes help children learn to hear that words are made up of smaller parts.