Teen Events at the Stevens County Library are for students in grades 7-12.
Join us the 3rd Saturday of each month at 5:00pm. We will watch movies, create crafts and art, play games, and maybe even try some cooking. Oh, and we'll have pizza or snacks! For every new friend** you bring to an SCL Teen Event, you can earn 10 cents credit on your library account. **Friends must be new to SCL Teen Events to count for credit.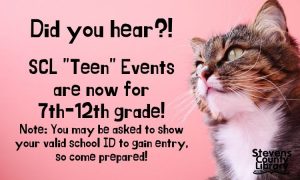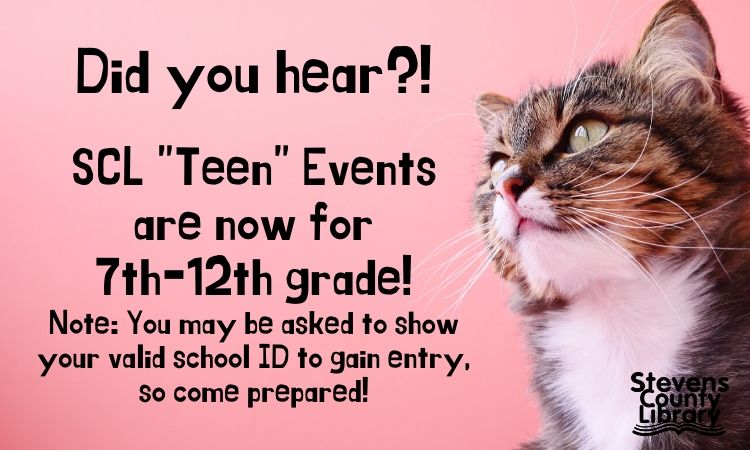 See the current text reminders below, or click the "Join Class" link to sign up for messages about Teen Events.
Suggest a teen event or activity >>