Callie for President by Robin Wasserman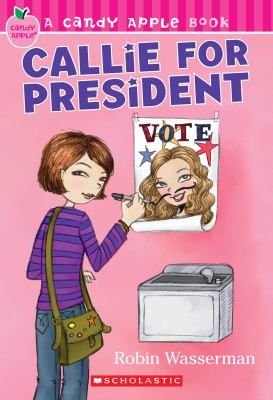 This review was submitted by Karina Rodriguez, Summer Reading Participant
Find this book: JF Candy Apple
Tell us about the book:
Callie is going to run for class president but she'll know that Brioanna Blake always wins since 4th grade. Callie tries hard making posters and giving away things. Then Brianna steals Callie's best friend so she can win.
What is your favorite part?
My favorite part is when Brianna finally says sorry to Callie for all the things she has done.
Give a recommendation:
If you like funning for president and the things you hve to do to win, you'll love this book.
Rate this book: