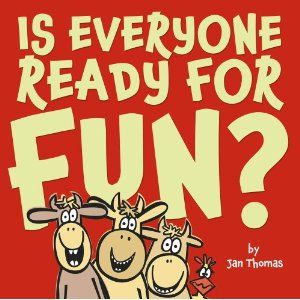 During November, stop by the library and enter your 0-5 year old to win a book!
November 16 – 22, 2014 is Kansas Reads to Preschoolers week! Join Miss Stacey on Wednesday, November 19 at 10:30 for a Special Circle Time Event with an encore performance on Friday, November 21 at 10:30am.
Kansas Reads to Preschoolers is an annual event that promotes reading to all Kansas children from birth through age five. Through the statewide program, parents, librarians and caregivers are encouraged to read the chosen title during a selected week and month. The program is sponsored by the State Library of Kansas.