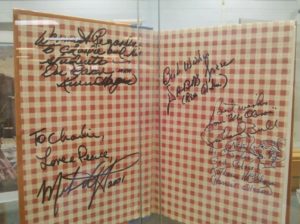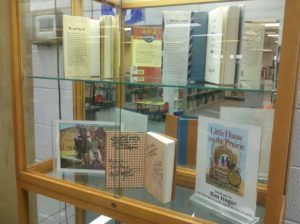 Kim Heger loaned us her copy of "Little House on the Prairie" by Laura Ingalls Wilder…signed by cast members of the television series! Thanks, Kim!
We added a few other books and posters we own that are signed by the author or illustrator. We have many more books, but they are all checked out!!
If you would like to display an item (or items!) please contact Stacey at (620)544-2301.