A Smart Kid's Guide to Internet Privacy by David J. Jakubiak
This review was submitted by Bryan Erives, Summer Reading Participant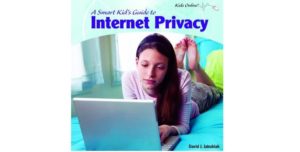 Find this book: JNF 005.8 Jakubiak

Tell us about the book:
E-mail is a fun and easy way to keep in touch with friends and relatives in far-off places. As long as you are careful, email is also generally safe.
What is your favorite part?
The internet lets people around the world get in touch with your even when you are using a computer in the privacy of your own room.
Give a recommendation:
I like this book and I wish kids would read this book.
Rate this book: