Isabelle, an American Girl by Laurence Yep
This review was submitted by Karina Rodriguez, Summer Reading Participant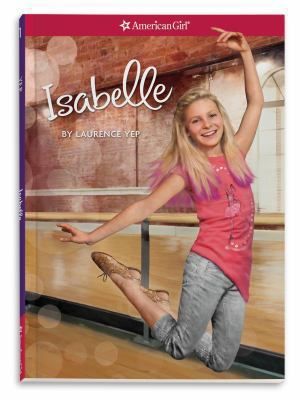 Find this book: JF American Isabelle
Tell us about the book:
Isabelle loves ballet and this is her first year at Anna Hart School of the Arts. Her sister Jade and Isabelle have to design costumes for the Autumn Festival. She likes to sew, too. When they are sewing their costumes, Isabelle wants to add a lucky sash.
What is your favorite part?
My favorite part of the book is when Isabelle and her class perform in front of the whole school and parents. Isabelle is not worried that she is going to fail and she is not nervous anymore.
Give a recommendation:
I recommend this book to anyone who likes ballet and sewing because they sew costumes.
Rate this book: