Check out a few of our new Adult titles!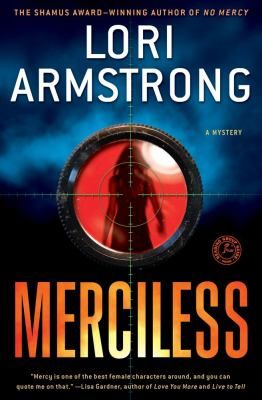 Merciless by Lori Armstrong
look for it in Adult Fiction under AF Armstrong
Amazon: Torn between her duties to the FBI and her need to keep her loved ones safe, former black-ops army sniper Mercy Gunderson must unleash the cold, dark, merciless killer inside her and become the predator . . . rather than the prey.
Newly minted agent Mercy Gunderson is back and ready for action— unfortunately, she's stuck doing paperwork in an overheated government office building. But she gets more than she bargained for when she's thrown into her first FBI murder case, working with the tribal police on the Eagle River Reservation, where the victim is the teenage niece of the recently elected tribal president. When another gruesome killing occurs during the early stages of the investigation, Mercy and fellow FBI agent Shay Turnbull are at odds about whether the crimes are connected.
Due to job confidentiality, Mercy can't discuss her misgivings about the baffling cases with her boyfriend, Eagle River County sheriff Mason Dawson, and the couple's home on the ranch descends into chaos when Dawson's eleven-year-old son Lex is sent to live with them. While Mercy struggles to find a balance, hidden political agendas and old family vendettas turn ugly, masking motives and causing a rift among the tribal police, the tribal council, and the FBI. Soon, however, Mercy realizes that the deranged killer is still at large—and is playing a dangerous game with his sights set on Mercy as his next victim.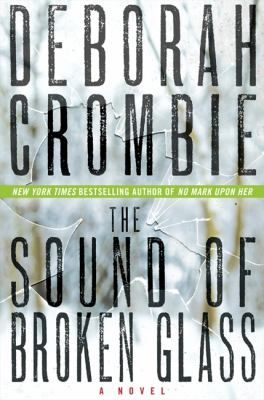 The Sound of Broken Glass by Deborah Crombie
find it in the Adult Fiction section under AF Crombie
Amazon: Scotland Yard detectives Duncan Kincaid and Gemma James are on the case in Deborah Crombie's The Sound of Broken Glass, a captivating mystery that blends a murder from the past with a powerful danger in the present.
When Detective Inspector James joins forces with Detective Inspector Melody Talbot to solve the murder of an esteemed barrister, their investigation leads them to realize that nothing is what it seems—with the crime they're investigating and their own lives.
With an abundance of twists and turns and intertwining subplots, The Sound of Broken Glass by New York Times bestselling author Deborah Crombie is an elaborate and engaging page-turner.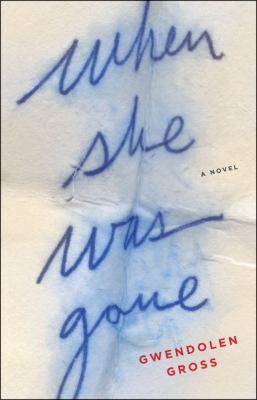 When She Was Gone by Gwendolen Gross
look for it in the Adult Fiction section under AF Gross
Amazon: What happened to Linsey Hart? When the Cornell-bound teenager disappears into the steamy blue of a late-summer morning, her quiet neighborhood is left to pick apart the threads of their own lives and assumptions.
Linsey's neighbors are just ordinary people—but even ordinary people can keep terrible secrets hidden close. There's Linsey's mother, Abigail, whose door-to-door searching makes her social-outcast status painfully obvious; Mr. Leonard, the quiet, retired piano teacher with insomnia, who saw Linsey leave; Reeva, the queen bee of a clique of mothers, now obsessed with a secret interest; Timmy, Linsey's lovelorn ex-boyfriend; and George, an eleven-year-old loner who is determined to find out what happened to his missing neighbor.
As the days of Linsey's absence tick by, dread and hope threaten to tear a community apart. This luminous new novel by the acclaimed author of The Orphan Sister explores coming of age in the shadows of a suburban life, and what is revealed when the light suddenly shines in. . . .