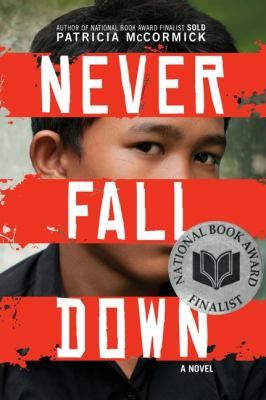 Never Fall Down by Patricia McCormick
find it in the Junior Fiction section under JF McCormick
Amazon: When soldiers arrive at his hometown in Cambodia, Arn is just a kid, dancing to rock 'n' roll, hustling for spare change, and selling ice cream with his brother. But after the soldiers march the entire population into the countryside, his life is changed forever. Arn is separated from his family and assigned to a labor camp: working in the rice paddies under a blazing sun, he sees the other children, weak from hunger, malaria, or sheer exhaustion, dying before his eyes. He sees prisoners marched to a nearby mango grove, never to return. And he learns to be invisible to the sadistic Khmer Rouge, who can give or take away life on a whim.
One day, the soldiers ask if any of the kids can play an instrument. Arn's never played a note in his life, but he volunteers. In order to survive, he must quickly master the strange revolutionary songs the soldiers demand—and steal food to keep the other kids alive. This decision will save his life, but it will pull him into the very center of what we know today as the Killing Fields. And just as the country is about to be liberated from the Khmer Rouge, Arn is handed a gun and forced to become a soldier. He lives by the simple credo: Over and over I tell myself one thing: never fall down.
Based on the true story of Arn Chorn-Pond, this is an achingly raw and powerful novel about a child of war who becomes a man of peace, from National Book Award finalist Patricia McCormick.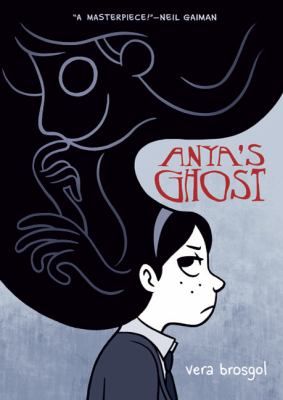 Anya's Ghost by Vera Brosgol
find it in the Graphic Novel / Comic Book section under JGN Brosgol
Amazon: Anya could really use a friend. But her new BFF isn't kidding about the "Forever" part . . . Of all the things Anya expected to find at the bottom of an old well, a new friend was not one of them. Especially not a new friend who's been dead for a century. Falling down a well is bad enough, but Anya's normal life might actually be worse. She's embarrassed by her family, self-conscious about her body, and she's pretty much given up on fitting in at school. A new friend—even a ghost—is just what she needs. Or so she thinks.
Spooky, sardonic, and secretly sincere, Anya's Ghost is a wonderfully entertaining debut from author/artist Vera Brosgol.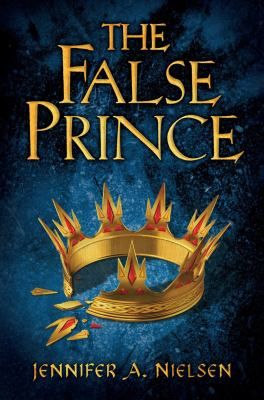 The False Prince by Jennifer A. Nielsen
find it in the Junior Fiction section under JF Nielsen
Amazon: In this first book in a remarkable trilogy, an orphan is forced into a twisted game with deadly stakes.
Choose to lie…or choose to die.
In a discontent kingdom, civil war is brewing. To unify the divided people, Conner, a nobleman of the court, devises a cunning plan to find an impersonator of the king's long-lost son and install him as a puppet prince. Four orphans are recruited to compete for the role, including a defiant boy named Sage. Sage knows that Conner's motives are more than questionable, yet his life balances on a sword's point — he must be chosen to play the prince or he will certainly be killed. But Sage's rivals have their own agendas as well.
As Sage moves from a rundown orphanage to Conner's sumptuous palace, layer upon layer of treachery and deceit unfold, until finally, a truth is revealed that, in the end, may very well prove more dangerous than all of the lies taken together.
An extraordinary adventure filled with danger and action, lies and deadly truths that will have readers clinging to the edge of their seats.