Now You See Me… by Jane B. Mason
This review was submitted by Hallie Wettstein, Summer Reading Participant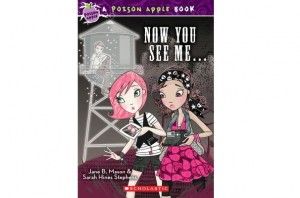 Find this book: JF Candy Apple Poison

Tell us about the book:
Now You See Me… is about a girl named Lena who is a thrift shop junkie. One day Lena buys a Polaroid Impulse. But when she takes a picture, a mysterious boy appears in the picture…
What is your favorite part?
My favorite part of the book was when Lena finds out what happened to the boy.
Give a recommendation:
I recommend this book to anyone who likes books that are mysterious.
Rate this book: