This review was submitted by Hallie Wettstein, Summer Reading Participant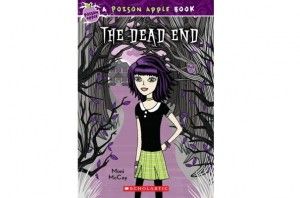 Find this book: JF Candy Apple Poison

Tell us about the book:
about Casey, a New Yorker who moves to Stillness, New Hampshire for the summer. Stillness is a small town and there is something creepy about the house she live in. Weird things have been happening, and when Casey finds an old diary, even weirder stuff starts to happen.
What is your favorite part?
My favorite part is when Casey finds the old diary and she starts realizing that some of the stuff happening to the girl is oddly like stuff that is happening to her.
Give a recommendation:
If you like mysteries and creepy books, you'll like this book!
Rate this book: