Miss Fannie's Hat by Jan Karon
This review was submitted by Brooke Topliss, Summer Reading Participant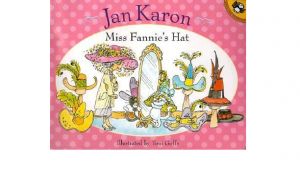 Find this book: E Karon

Tell us about the book:
She loves her hats. She wears her hats all the time. The church teacher loves her hats. Every night she reads her Bible. Miss Wanda is her daughter. Miss Wanda makes her breakfast every morning.
What is your favorite part?
That she reads her Bible and she has pretty dresses.
Give a recommendation:
I recommend this book to anyone who likes hats.
Rate this book: