The Princess and the Pizza by Mary Jane and Herm Auch
This review was submitted by Brooke Topliss, Summer Reading Participant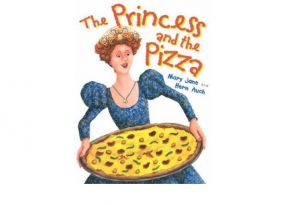 Find this book: E Auch

Tell us about the book:
Princess Paulina needed a job. Her bed piled with sixteen mattresses. She put a pea under her bed.
What is your favorite part?
When she put the pea under her bed.
Give a recommendation:
I recommend this book to anyone who likes pizzas and princesses.
Rate this book: